Key4 Property is a full service real estate company, offering a wide range of services to landlords. Our professional staff are responsive to the problems facing both ownership and management in all facets of residential property management including tenant selection, inspections, maintenance, etc.. Our agents have the skills and experience to help maximize the value of your investment.
Property Management Services
Why Choose Us…?
Peace of Mind for Absent Landlords!!!
Whether you live locally, interstate or abroad, our services do not differ!
We maintain a high level of service throughout our department to ensure you are receiving
consistent communication and regular updates on how your property is progressing.
We provide adequate notice to our Clients for the instances in which you would like to
attend any scheduled routine inspections and photographs are provided as part of each
inspection conducted so you can see for yourself how your tenant is maintaining your
property.
Welcome to Key4 Property
Since the commencement of our business, we have grown to become a trusted and all encompassing,
one-stop property provider.
Each member of our staff appreciates the situation and issues faced by landlords, with many
of our team having investment properties ourselves. This knowledge enables us to uniquely
strive to combine new ideas and innovation to provide exceptional service and advice.
We give you our assurance that we will be acting at all times in your best interest!
Property Services Manager…
Key4 Property understands that highly trained and experienced staff is necessary to provide
exceptional service. When Key4 Property manages your investment property, you have our
assurance that we will be acting at all times in your best interests.
"Our service is underpinned by our belief
that we work in the best interest of our
client. This partnership develops into a
trusting relationship, and this is so
important when investing in property"
Key 4 Property – Property Services Manager
Property Management…
When Key4 Property manages your investment property, you have our assurance that we
will be acting at all times in your best interest!
Our team is committed to introducing innovative solutions to provide a unique property
management experience.
We pride ourselves of discharging our Property and Tenancy Management obligations in
accordance with our Property Management Standard. The standard allows us to manage
your investment property effectively.
Zero tolerance to Rent Arrears.
Our Rent Arrears Recovery policy is in line with the REIQ (Real Estate Institute of
Queensland) guidelines and is as follows:
• Rent Arrears – 4 days: a courtesy email advising rent was not received on the due date;
• Rent Arrears – 5 days: an email requesting prompt payment of the arrears amount;
• Rent Arrears – 6 days: an email requesting prompt payment of the arrears amount, to
eliminate further action taking place;
• Rent Arrears – 7 days: an email reminding tenants that if payment not received on the
eighth day a Notice to Remedy Breach will be issued;
• Rent Arrears – 8 days: Notice to Remedy Breach issued – this gives 7 days to pay arrears;
• Rent Arrears – 15 days: not remedied – Notice-to-Leave is issued. This gives the tenant 7
days to vacate.
FREE!
There are many things that you expect from a professional property management service,
and we provide these to you as a standard service, and they are free!
• FREE comprehensive Entry, Exit & Routine Inspections by a qualified inspector;
• FREE End of Year Financial Statement; and
• FREE Tenancy Database checks.
"Our property management systems
allow us to spend more time doing
what is necessary… looking after your
property"
---
Our Services…
A Property Manager's role involves accepting accountability for various duties and
responsibilities, whilst adhering to legislative obligations.
Our duties and responsibilities include:
• To act in the best interest of our Client
• To achieve the best possible rents for the property
• To actively promote the availability of the property
• To be diligent in all aspects of the application process when selecting and
screening prospective tenants
• Negotiation of the terms and conditions of the tenancy in the best interest of the
owner within the bounds of the relevant legislation
• To complete and sign relevant documentation on behalf of the owner as
required
• To diligently collect rent and other monies due
• To pay accounts for example, Council Rates, Water Rates, Strata levies (Body
Corporate fees), Compliance, and Maintenance contractors as agreed in the
management agreement (Form 6)
• To carry our regular periodic inspections of the property with a report and
photographs
• To provide recommendations as to the requirements of maintenance and
general improvements to the property
• To arrange repairs and improvements to the property with professional
tradespeople as approved and/or as required to protect the property and the
safety of the occupants
• To advise the owner of any issues relating to the tenancy legislation and the
likelihood of that effecting the property as changes are legislated
• To exercise the rights of the Owner under legislation in regards to termination,
renewal and demands of the property and property tenancies
• To complete and serve all documentation
• To communicate in an efficient and effective manner at all times
Our Fees…
At Key4 Property, we understand that for you to achieve value for money, delivery of our
property management services must be well worth the income we receive. Our fees reflect
the quality of service we offer and are based on the number and type of property
management services you need us to provide.
As part of our ongoing service to you, we will provide the following:
• Payment of Repairs & Maintenance, Smoke Alarm Compliance, Rates Notice,
Water Charges and Body Corporate fees (and other payments as directed from
time-to-time) from rent collected;
• Recover Water Consumption Charges from your tenant; &
• From our sales department, an Annual Sales Appraisal.
Property Management is more than collecting rent and getting things fixed. Key4 Property
is backed by world class systems, and we believe in exceptional communication and
continually finding ways to improve our service.
---
Our Management Partners…
It takes a village to effectively manage your property. We have access to an experienced
network of personnel through Key4 Property and along with our experienced Property
Management staff, we have partnered with property professionals to deliver the best
Building and Property management services available.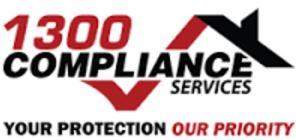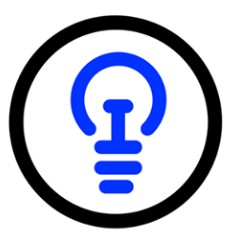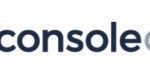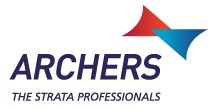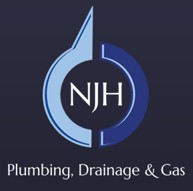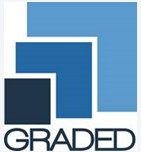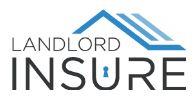 ---
"With Key4 Property managing your




investment, you can sleep easy




knowing your property is in safe




hands"
15 | P a g e
---
Contact Key4 Property today to find out more about our services.